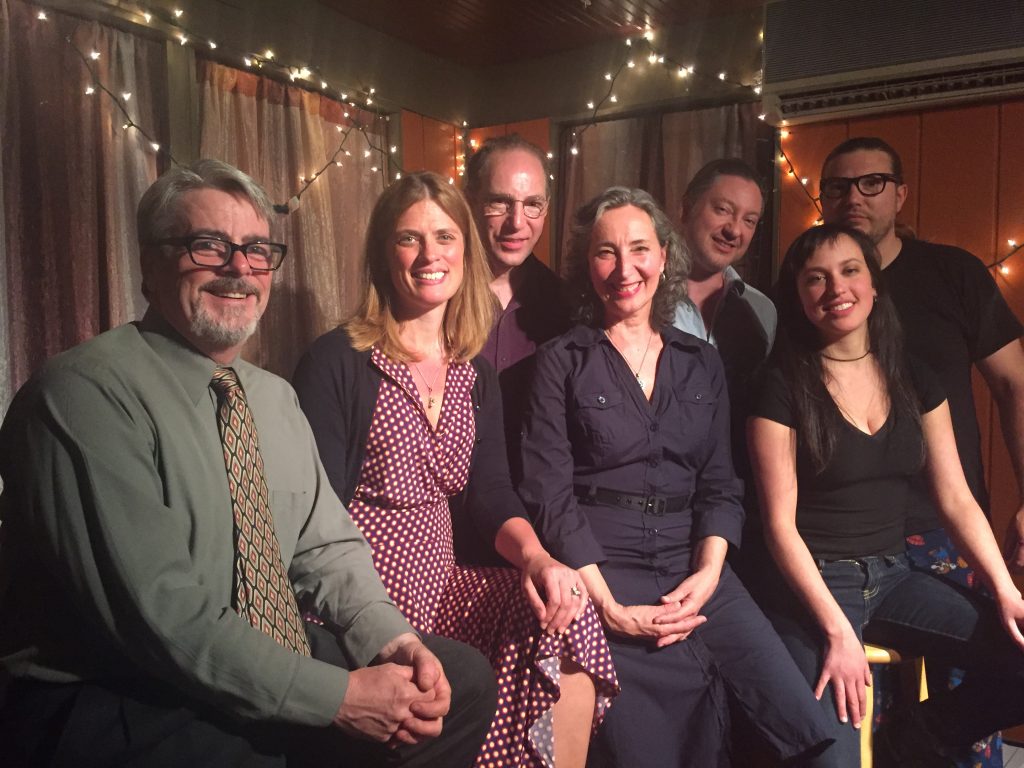 5th Annual Spring Reading Series
May 3rd
Shadow Child by Myra Slotnick, directed by Maryanne DiPalma
1967 Brooklyn. Two generations in one family cope with the effects of World War II and the tragic loss of their young son. At the same time, their American daughter and her Brooklyn contemporaries seem unaffected by the past.
Enter one beautiful young boy. Could he be the shadow child of the one that was lost? Could he be the key to understanding among these generations and to their liberation from the challenges of the past?
May 10th
The Birth Experiment written and directed by Wally Carbonne
The famous writer and researcher Emile Cantor has dedicated his life to ending the misery of infertility. After years of trials and tests, he's still haunted by experiments that have backfired. But that hasn't stopped him. Recently, he believes he's found that long sought discovery and enlists the help of another scientist, Marsha. Marsha raises questions about the ethical boundaries of Emile's experiments. But when those experiments involve her body, moral questions become blurred. What follows is an unlikely, messy, enchanting relationship-a romantic comedy about loss, love, change and redemption.
May 17th
Quittin' by Domenick V. Danza, directed by Geneva Turner
Sometimes holding on causes more problems than letting go. Scott wants to quit smoking. Mandy is ready to quit her job at the coffee shop. Josie needs to quit Mandy. And Tony's girlfriend quit him. What do they need to face in order to let go?

Thursday evenings at 7pm. Bar opens 6:00pm
Exclusively hosted by New World Home Cooking, 1411 Rt. 212, Saugerties, NY 12477