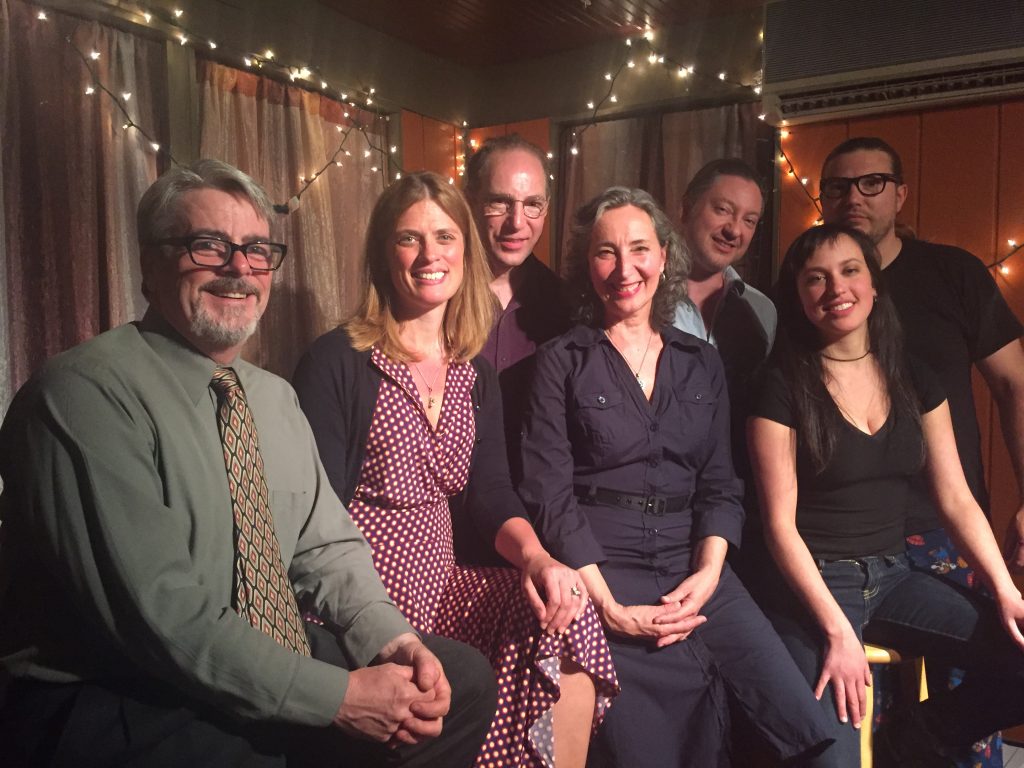 4th Annual Spring Reading Series
Thursday evenings: MAY 4, 11, & 18, 2017
Bar opens 6:00pm – Readings begin 7pm
Exclusively hosted by New World Home Cooking, 1411 Rt. 212, Saugerties, NY 12477
May 4th
FINKS by Joe Gilford. Direction: Sean Marrinan
On the verge of TV stardom, comic Mickey Dobbs meets actress and activist Natalie Meltzer, and their romance blossoms–as does the risk that they'll be blacklisted for their political activities. In the face of the House Un-American Activity Committee, the right to free speech and expression is challenged.

May 11th
LUNGS by Duncan Macmillan. Direction: Christine Crawfis
"Duncan Macmillan's distinctive, off-kilter love story is brutally honest, funny, edgy and current. It gives voice to a generation for whom uncertainty is a way of life through two flawed, but deeply human people who you don't always like but start to feel you might love." —The Guardian, London

May 18th
IT WILL ALL WORK OUT ~ Stories from the Secret City by Chris Wells
An evening of stories and songs by Chris Wells, Obie Award-winning creator of The Secret City. Musician: Jeremy Bass on guitar.
Tickets for these events $12. For reservations, call: 845 679 0154